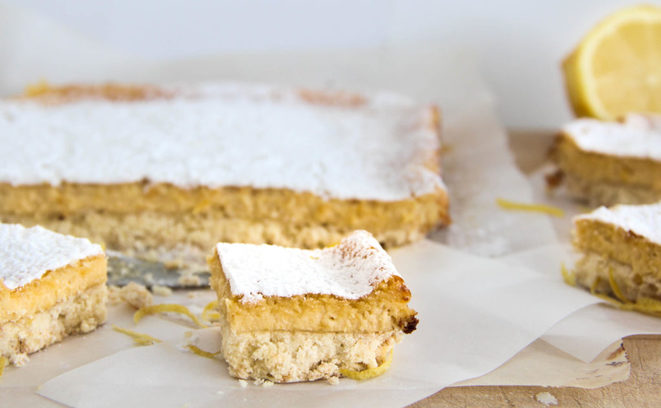 The creation of this slice was from a tired mind during a baking afternoon with what was meant to be three friends, instead it was just the two of us sharing the kitchen quarters while our other friend laid on the couch in exhaustion. Let's not admit that she's eighteen and is meant to have twice the energy of anyone else older then her.
At this time of year, everyone is tired, no matter what age it seems. Young or not, exhaustion doesn't care about that, it affects everyone. Getting through the long winter with little time off seems like forever ago and yet the Christmas break seems almost too far away to grasp.
I've been suffering from lethargy this week, I'm so tired, shattered, exhausted from the many hours of lost sleep through the year that I feel as though my head will hit the desk and I won't care who sees me in the office.
With a break looming, extra work always piles up. Meaning long hard hours for the much needed time off everyone yearns for. Here's hoping these zingy cheesecake bars will keep me awake long enough to see the end of the working year. They're creamy and tart and rely on little sugar which allows the citrus flavors to really shine through.
Lemon Cheesecake Bars
Roamingtaste
Makes 16 bars
Ingredients:
Base
1 cup flour
1/4 cup coconut
1/4 cup cornflour
30 grams butter
2 tablespoons coconut oil
Filling
1/3 cup lemon juice
2 tablespoons, grated lemon rind
1/3 cup brown sugar
20 grams butter
2 egg yolks
250 grams cream cheese
Directions:
Preheat the oven to 180°/350F and line a baking tray with baking paper.
Place the flours, coconut, butter and coconut oil in a bowl and mix with a fork until the mixture resembles breadcrumbs.
Press into the tray in an even layer and bake for 10 minutes or until golden.
Remove from the oven, but keep the temperature in the oven consistent.
Place the lemon juice, rind and sugar in a saucepan and heat on medium until bubbling.
Remove from the heat and add in the butter and egg yolks. Return to the heat and whisk briskly until thickened and a bright yellow in color.
Again remove from the heat and turn the heat down to very low.
Add in the cream cheese and stir with the whisk until a smooth mixture and no lumps remain.
Pour into the baking tray and place in a larger baking tray.
Place in the oven and bake for approximately 35 minutes or until it only jiggles in the center.
Save
Save
Save
Save