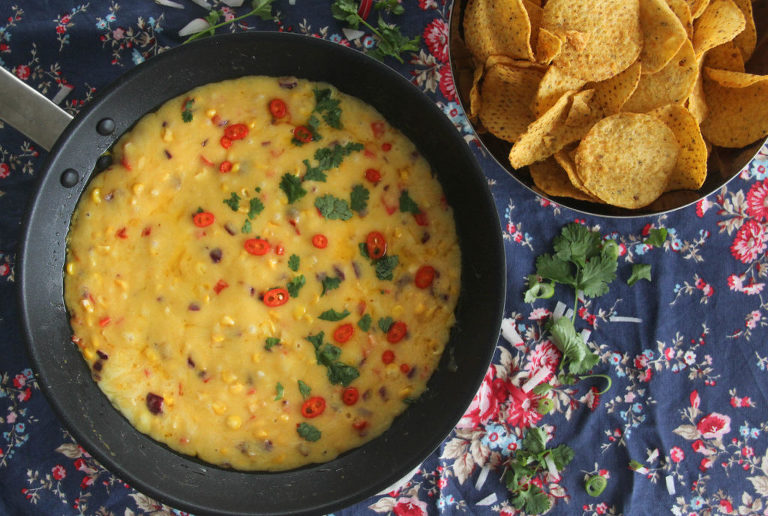 Summer is the time of year where friends come around bearing food and hours are spent outdoors chatting in the warmth of the long hours over glorious dishes. Weekends are best enjoyed with friends over food and its the best season to enjoy the freedom of relaxed atmosphere and looser schedules.
It seems only appropriate beyond the usual salads and sausages that are cooking on the grill, that there are plenty of things to make ahead of the evening to avoid the stress of being hidden away in the kitchen with those last dishes to share around for guests. Making it easy to maximize the joy of having a shared feast with friends.
Drinks are always essential and this non alcoholic mixers from Brazil would quench people's thirst and impress with the great flavor, yet they are incredibly quick to make. The Brazilian Limeade is great for a tang but sweetness that is better than a soda and would make a perfect base for adding spirits.
For the starter look no further than than the cheesy Corn Queso Fundido which is fun to say and more fun to devour with only nacho chips needed to dig in. Or if you prefer something a little colder and more substantial than dip this Spanish chilled soup Salmorejo is a great appetizer for a crowd.
While the barbecue is going and steaks are frying for the main course, the table can be set with the cheesy sauce and french sticks for people to have their own slice of Philly Cheesesteak right in your own backyard, the beauty of the sauce is that it can be made ahead days in advance and only requires a little heating up right before serving.
If you have time to marinate your meat for a day or two than a layout of tacos with a variety of toppings to go with their tender slices of steak is a great way to eat Carne Asada. A great side to the mains of meat is Bacon and Egg Pie which can be served warm or cold and is plenty filling.
Once you have successfully filled up your guests and they lean back into their chairs over conversation, you can take a break before either topping your Pavlova with whipped cream and fruit or simply getting out the Turkish Rice Pudding and Cherry Clafoutis out of the fridge, both dishes are perfect for those hot summer nights.
A summer feast means that you shouldn't have to spend too much prep time in a hot kitchen as it's more important to enjoy the company of others. If you have a simple feast or a few of these foreign touches to give your guests a taste of something they wouldn't usually have. I hope you have plenty of great company over wonderful food this season.