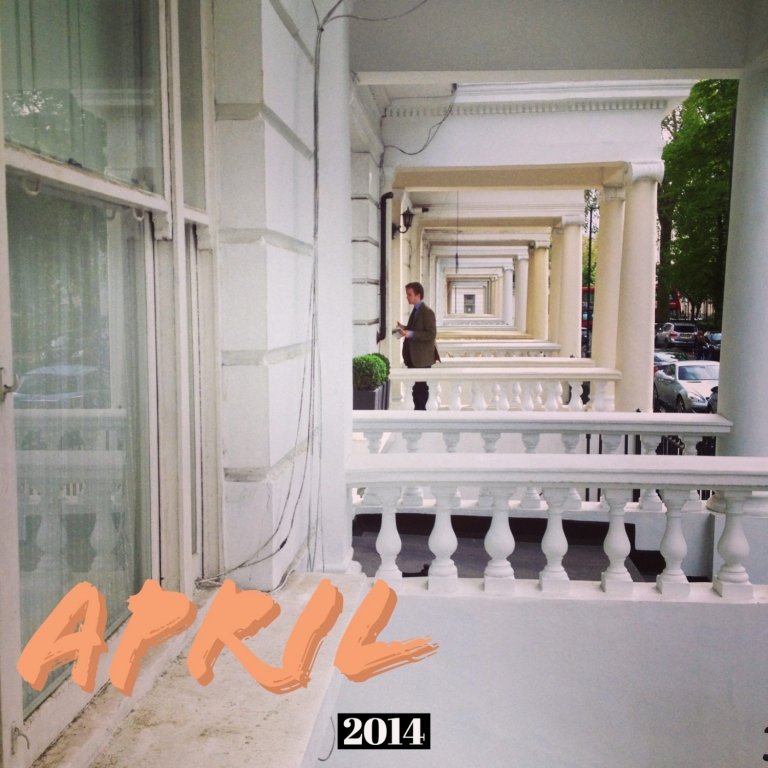 April where have you gone and why weren't there that many showers in London?
Indeed, April showers were more April flowers in my part of the world. We've had a very lucky year with weather, a mild winter and a pretty delightful spring…so far!
With no job, the month began being able to enjoy the sunny weather and get busy in the kitchen. It also was spent with lots of friends and a quick trip to Dover over Easter.
So here is my month in photos.
Dover pastels/Green park and Notting Hill in Spring/Honest Burger taster/Coconut Cream Pie/Hotel gifts in Chocolate
Receding tide and fresh seaweed/New books/Free Sushi/Keeley and I/Jonathan perspective/Dover boat
Kind Keeley/Perfect Pilar
The burger pilgrimage continued this month with Honest Burger, and it was so good I've been trying to drag people back since. A good friend and I also stopped into a friend's restaurant on Portobello road called Ukai, the fish was amazing and I couldn't believe there weren't lines out the door. The mini coconut cream pie's were from a talented friend who shared her latest baking with us visitors.
TED talk of the month is less food and more inspiration and motivation from public speaker genius Tony Robbins on Why we do what we do. It's interesting and thought provoking and definitely worth it's most listened status on the TED site.
I couldn't get enough of tangy lemons this month so my Lemon Pancakes seem perfect to wrap around the palate with a little zing.
I've not made anything with Rhubarb yet this spring, but it's been on my mind a lot and these No-Bake Rhubarb Cheesecake Parfaits by Hungry Girl Por Vida look like a good place to start putting this delicious ingredient into my kitchen adventure.
Blog love goes to London Bakes this month with her Gluten Free Bakewell Tarts, a comforting nutty delight with basic ingredients that you can whip up in no time.
Buying kitchen items while traveling may not seem like the best souvenir to pick up or pack in your already full luggage, however, if it's traditional cooking items your purchasing then the joy of cooking in these items once you return to your old surroundings will only be . So the Travel and Leisure article on Souvenir Worth Kitchen Tools from Around the World is worth a read.
An article of interest for those wanting to gain more culinary skills, here are the 10 Best Cooking School Vacations. If you live in the States then you are in luck as most of them are in fact on home ground.