And so time has arrived at May and I'm no longer a London resident. This small detail of moving abroad again has not really been mentioned here much since I came to the decision at the end of last year. Then time flew and the past two months I've had barely any internet. Fighting public wifi and traveling has meant I've had little time to share many recipes.
The days flew by and there was so much seen, done and experienced that it feels like only my pictures can best capture what happened in my world.
Windmill, Germany/Neuschwanstein Castle, Germany/Tulips in Amsterdam, Holland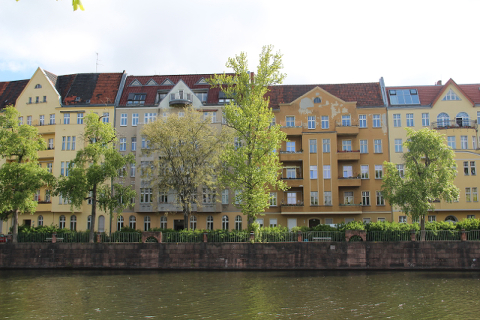 Along the riverside, Berlin/Spring Awakening, Berlin/Through the tunnel, Hamburg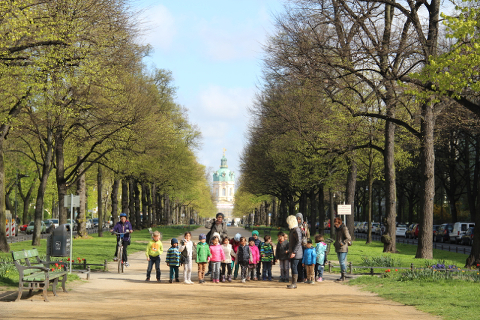 Ready, set, Berlin/Across the castle, Germany/Rustic kitchen, London
Line of Apple Taarts, Amsterdam/Joyous Aaliyah, Amsterdam/Cakes for lunch, London
My read this month was #Girlboss, a book I devoured on the last day of the month on a flight between London and San Francisco and each page I turned I didn't think I would finish it, but this is worth reading. Sophia Amoruso created NastyGal and led the way with a unique site by working her butt off and sacrificing a lot to get this business ahead. It's inspiring and shows that with hard work, determination and being unafraid to just show up regardless of job description that you can set your path successfully.
There was so much consumed in so many places so here are some truly memorable suggestions for a time when you find yourself in these places. Winkel 43 is 99% of the reason I returned to Amsterdam, this Apple Taart cannot be explained because its just so good, it should be on your bucket list to try this!
De Wasserette in Amsterdam is most well known for its Chicken, Bacon and Avocado open sandwich and when you taste this, you'll see why!
The most German dish I found was in Munich at an inexpensive traditional place called Steinheil 16. The food is a great price, delicious and the service is wonderful.
In the cool neighborhood of Kreuzberg in Berlin lies a small Italian place. La Strada is so small you would miss if you blinked, but the food is so full of flavor here that it should be a bigger restaurant for it's quality!
The two places I had to return to before departing London were Flat Iron Steak, which despite the 45 minute wait for a table for two was worth it. And Snaps and Rye, the only Danish eatery in London which was one of my saddest moments to say goodbye to.
The recipe I couldn't get enough of was the chewy Coffee Sandwich Cookies with Chocolate Filling.
Blog love goes to The Little Loaf who I interviewed this month and her recipe of Yogurt and Passion Fruit Panna Cotta.
Recipe inspiration comes from Playful Cooking and her Chitoi Pitha or Steamed Pancakes.
BlueStar Cooking had me salivating with their Caramelized Peach Griddle Crepes with Vanilla Mascarpone by NoLa Chef Alison Rushing who is an avid user of their top of the range Cooktops, Hoods and 36″ Built -In Refrigeration to help any home chef reach their best potential in the kitchen. It's important to note their range of products are still built in the USA, as they always have been in Pennsylvania.
Bored with your work lunches? Bloglovin had a little inspiration for you to get excited for your lunch break.
There has been a lot said about the refugee crisis, but some kind humans have taken to creating Makeshift Kitchens for these souls and Eater.com has a report on this.
If you want a slightly new take on some regular old vegetables (think cauliflower and squash) then Huffington Post had a great list to inspire on with 6 Trendy Vegetable Dishes worth the Hype.
How was your April? I'd love to hear the good, bad and ugly in the comments below.
Have a wonderful day friends