It is Labor Day weekend and the first of September. Yes August with it's sun shine and warmth disappeared rapidly in London, but summer is still holding it's own in America.
Spending the last few days in Brooklyn, I've now relocated to Oregon and am doing a little coast exploring today and tomorrow before hanging out in cool Portland. So far, I adore the Pacific Northwest and it seems to be a fine peace of earth for people to call home.
There are so so many photos and lots to talk about my travels so far, but August is done and it was hectic. I didn't eat out much thanks to moving, preparing for my trip, finishing another job and meeting new people. Here is my month in photos:
Dream on, Brooklyn, Friday night busker, Peter Pan statue in Hyde Park, Notting Hill house line, Hole in the wall, Marble Arch, Crossing the bridge at Maida Vale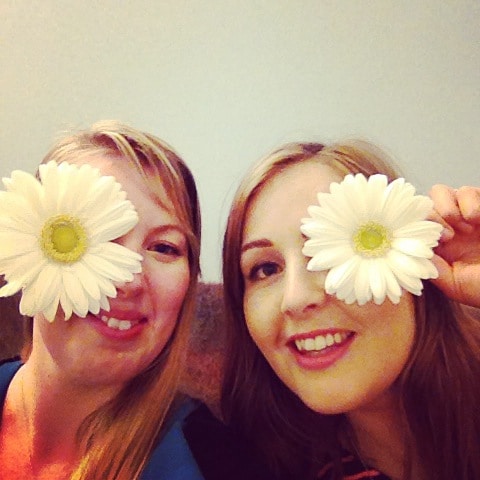 Picnic's hard work, Daisy playing, Mango snacking, Sunflowers and skylines, Crack pie at Milk class, rollerskating in Brooklyn, Gemma and I at the Marc Jacobs tweet shop, Renee and I in prints
This months TED talk is What's Wrong with our Food System from then 11 year old Birke Baehr who explains the problems with our large scale food production system and the need for localizing food production and consumption.
Thanks to a very very hectic schedule, I didn't get many chances to get out and eat, plus the month before I travel the budget gets ever tightened. I did manage to enjoy free popsicles from Ice Kitchen and grabbed a free burrito from Chipotle thanks to their campaign.
The recipe I couldn't get enough of was these alcohol laced Chocolate Mint Popsicles. They melt like ice cream and taste like it on a stick.
Blog love this month goes to Sweet 2 Eat Baking with her Homemade Sweetened Condensed Milk – yes homemade. And only four ingredients. If you haven't seen this blog before than be prepared to enjoy all the delicious recipes from wonderful Lisa.
Three words I didn't think could look so good together are Balsamic – Cherries – Brownie, but Glazed and Confused put them together for this Balsamic Roasted Cherry Brownies and now I want to eat half the brownies from the sumptuous photos.
If you are on a quest to enjoy cocktails without breaking your diet bank than these Low Calorie Summer Cocktail recipes will have you making a few minor healthier changes without submitting taste and that's an easy way to feel better the next day too.