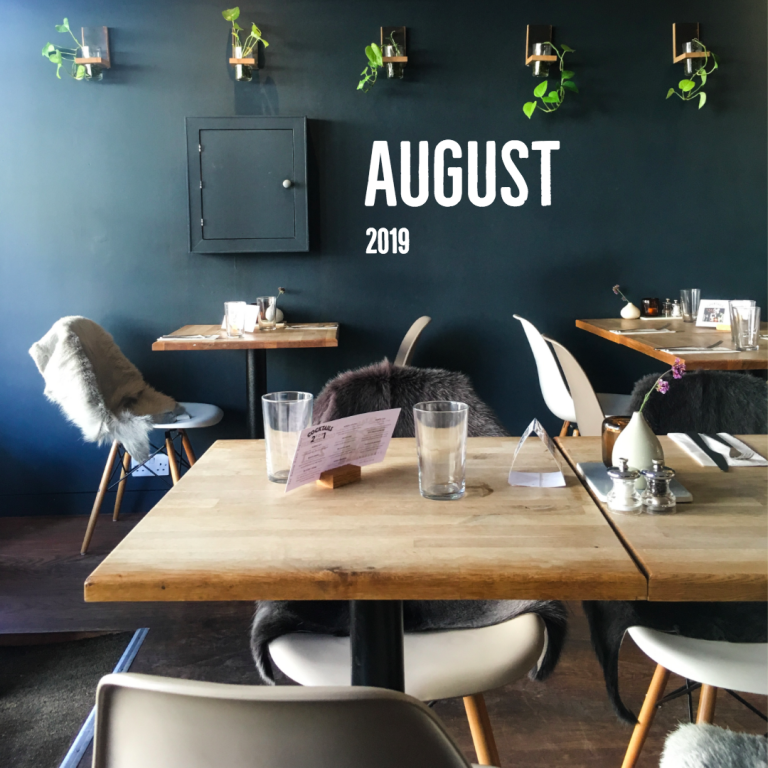 How was your August friends? Did you eat summer fruits where you need to hold your hand beneath to catch the juicy drips? Did you have meals with friends? Have lazy days?
August was a dream and as it came to a close I wanted to kick the ground with disappointment that it was ending. After getting to London at the end of July, we spent the month wandering around, exploring our new home and I even got a few inches snipped off my hair.
Obsessed with:
Bees, see below as to why, but bees were something on my mind and in my life from this t-shirt to this cushion which I hugged the entire journey home.
Reading:
For the first time in a while I had time to read a book and the cover that grabbed my attention on the table was A Honeybee Heart Has Five Openings. Reading this was fascinating, engaging, informative and enthralling…I read it cover to cover in a few days and have talked about it with anyone who will listen since. Written like a novel, but a true store, this book will teach you so much about bees and the world we share with them and how we are all intertwined.
There were so many beautiful quotes, but these two were my favorite:

Viewing:
Rewatching Friends on Netflix. An oldie and goodie that is like a comforting blanket on a rainy day.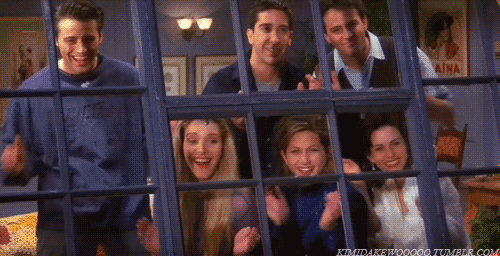 Social Media Love:
Bread was always cool. Somehow society had the idea it wasn't for a while, but thankfully love of bread and all forms we can consume it comes in so @toastsforall is one of those accounts you'll be glad to follow, if you aren't already.
Eating at:
Freak Scene
is a tapas style Asian fusion restaurant in Soho and boy did every dish that was served make us satisfied. From the kimchi grilled cheese, to the perfectly baked mushrooms and I even gave the duck a go.
Herman ze German
is the kind of place you want to end up for a quick and delicious bite, especially when it's a busy Friday evening and you want a filling meal. This was a place that I adored the first time I lived in London and this is still a great place to eat.
Snaps and Rye
was a place that hadn't been open too long before I left London, but it left an indelible mark on me. Now that it's only a short walk away we found ourselves enjoying the surroundings of this Nordic beauty with all the Licorice lattes I'd been craving to have the past few years being satisfied.
Fabrique
was a place we stumbled on and it didn't disappoint! From the welcoming decor to the display of food that is just begging to be eaten…we plan to stumble on this again and again in the future.
Seasonal:
Scottish Cranachan
couldn't be more traditional if you tried, but this dessert begs you to use seasonal raspberries that are soft, juicy and plump with flavor and swirl them through. Oh and it's a perfect adult dessert with a dash of whisky included.
Sandwiches are the kind of thing you'll want to take wherever you go when you follow this
Spiced Chicken Coleslaw Sandwich
recipe. It's fresh, has a tang and that coleslaw has grated cheese in it to make it a little more indulgent.
All most of us want to reach for in the heat of summer is something frozen and semifreddo is one of those oft forgotten frozen desserts that is kinda fancy while actually being surprisingly simple to make. This
Matcha Blackberry
version takes the original and twists it to make it the kind of dessert you'll want to pull out for yourself or guests…this one will impress!