Breaking the fast has to be done right, but of course, we all eat differently and what one person might consider the right way to start the day another person might be allergic to or not able to consume due to dietary restrictions.
Breakfast is by far my favorite meal of the day and if I had the time (and endless metabolism) I would make waffles or pancakes or bread pudding or Eggs Benedict. If the world were perfect I would have created a breakfast book so full of meals to start the day you'd need two hands to lift it off the bookshelf and I would spend my days creating and consuming new ones.
Let's celebrate a meal people all too often leave off their daily menu and see what you can do to start the day right. Around the world people begin their day invariably different, in Mexico for example, with the wafting warm air people warm tortillas and top them with black beans, salsa and a fried egg for a dish called Huevos Rancheros.
Costa Rican's awake to either an already drenched day during the rainy season or a day where the hot sun will make them want to hover in the rainforests a little. Their busy lives need a solid start to the day where cooked rice is heated through with black beans and tomatoes for a hearty meal that will make you feel ready for anything with Gallo Pinto.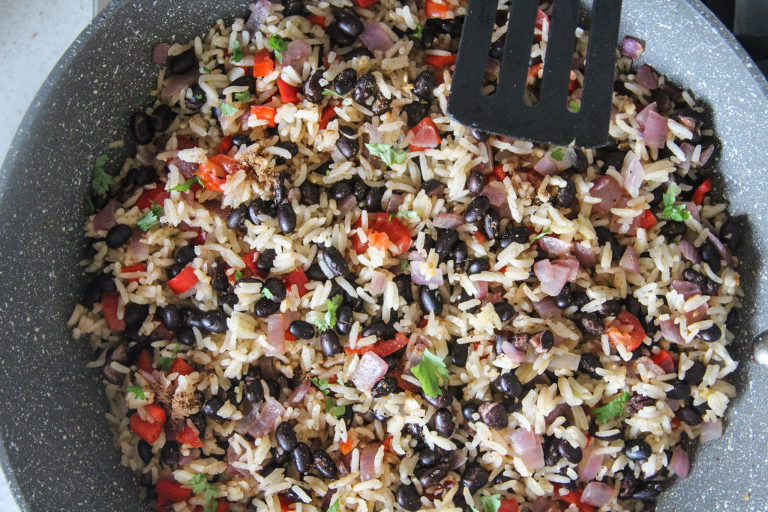 German's usually begin their day with thick slices of wholegrain bread (where crusts are usually tough and have to be yanked off with healthy teeth) topped with cured meats and cheese. Or pate smeared over a little butter. Or if it's a good day then thin, bright crepe-like pancakes spread with jam and rolled to fit into hungry gobs.
Now all the above mentioned countries are generalized because the world we live in is vastly mixed and there are Asian style breakfasts consumed in Los Angeles while at the same time there are English breakfasts served in cafes in New Zealand.
So if you are in the mood for something slightly different or indulgent than look no further than these Cinnamon Rolls that taste better than bought ones, so good you could freeze them and take them out to defrost overnight for your indulgent mid week breakfast.
Or if it's a lazy weekend breakfast and time is on your side then this Nutella Croissant bread pudding is rich and gooey. Or you want to whip something up that's truly cafe style in 10 minutes than Eggs Benedict is so much easier to make than you can imagine and once you know how to make it there won't be a need to go to a cafe just to eat these.
So what is your go-to breakfast?
What is your favorite way to start the day?