And with that the bell has rung, the fireworks exploded and the champagne emptied. Or in my case, the concert came to an end and the new friends made in person were added to Facebook. Yes, the last month of the year was full of doing things. Bruges in Belgium was visited twice with two people who had never been, somehow I've become this charming cities ambassador. Reunions made and then finally, a couple days in Belfast were spent before taking the bus to Dublin where I leave today.
How was your December? What did you get up to? And of course, I'd love to know where you were when the clock stuck twelve beckoning a new year?
Anyway, here is my month in photos.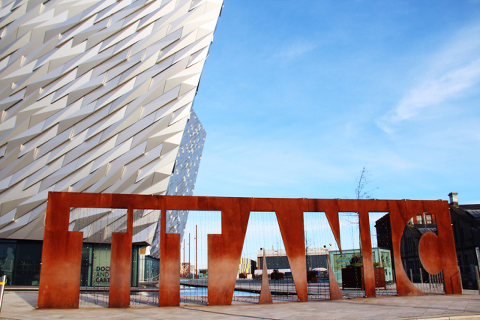 Train waiting, London/The welcome sign entering the museum, Belfast, Northern Ireland/Lined up for the taking, Bruges, Belgium/Sunlit Street, London, UK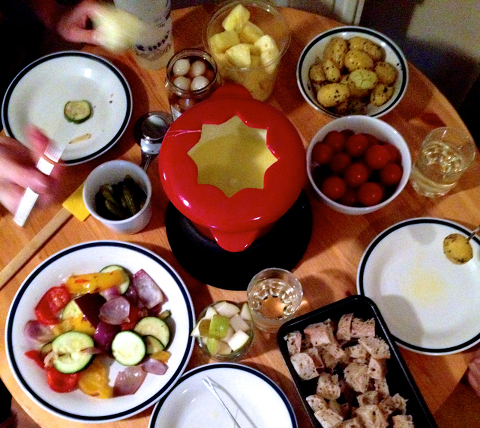 Camden passage fairyed up, London/Fondue night at the house, London
The National's decor, Belfast, Northern Ireland/Tempting window display, Bruges, Belgium/Jane trying out for size, London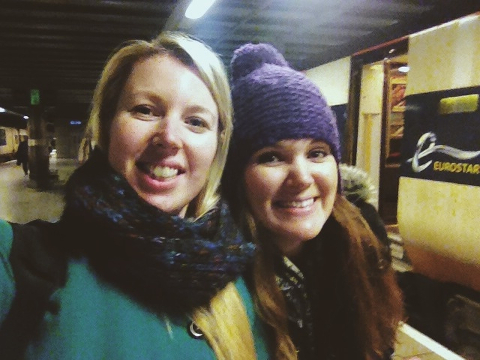 Reunited with Alli, London/Kedegree, London/Balanced Breakfast, London
I introduced Alli to a Nordic breakfast at Snaps and Rye with their delicious Kedegree was enjoyed. Following Christmas, my roommate and I ventured for a lazy breakfast at Breakfast Club and were not disappointed.
And after spotting a place close to where I was staying on the best breakfast list for Belfast, I stopped into The National twice and was not disappointed.
My recipe of the month goes to Homemade Nutella, a recipe so good I cannot imagine the bought stuff ever comparing to this again.
Blog love goes to Brooklyn Supper this month with their Cinnamon Orange Baked French Toast, a recipe so good I wouldn't just leave it to Christmas to make.
Recipe inspiration comes from Five and Spice this month with her Creamy Christmas Rice Pudding which looks warm and full great flavors when it finally gets cold outside.
Bon Appetit had a wee list for the best breakfasts on Christmas Day, though this a list of dishes good to try any old day this Winter.
Huffington Post had a the 10 best food Podcasts to listen to from foodies. These people know their stuff and a podcast is a great way to learn something while doing menial tasks like the dishes.
National Geographic's article about the Road to Serendipity has something of an 'out of the box' take on travel I've not read before.
This pastry art print is perfect for the kitchen and there could be no winter blues with this palm tree photograph hanging in your bedroom.
Every five days in December there was a giveaway through my Facebook page and I would like to start the new year by giving away a tote bag with a photo of your choice from my collection on Society 6 to help carry groceries for your new year. I would love to hear what a goal of yours is for twenty sixteen to be entered? The receiver will be decided by the 31 January 2016.