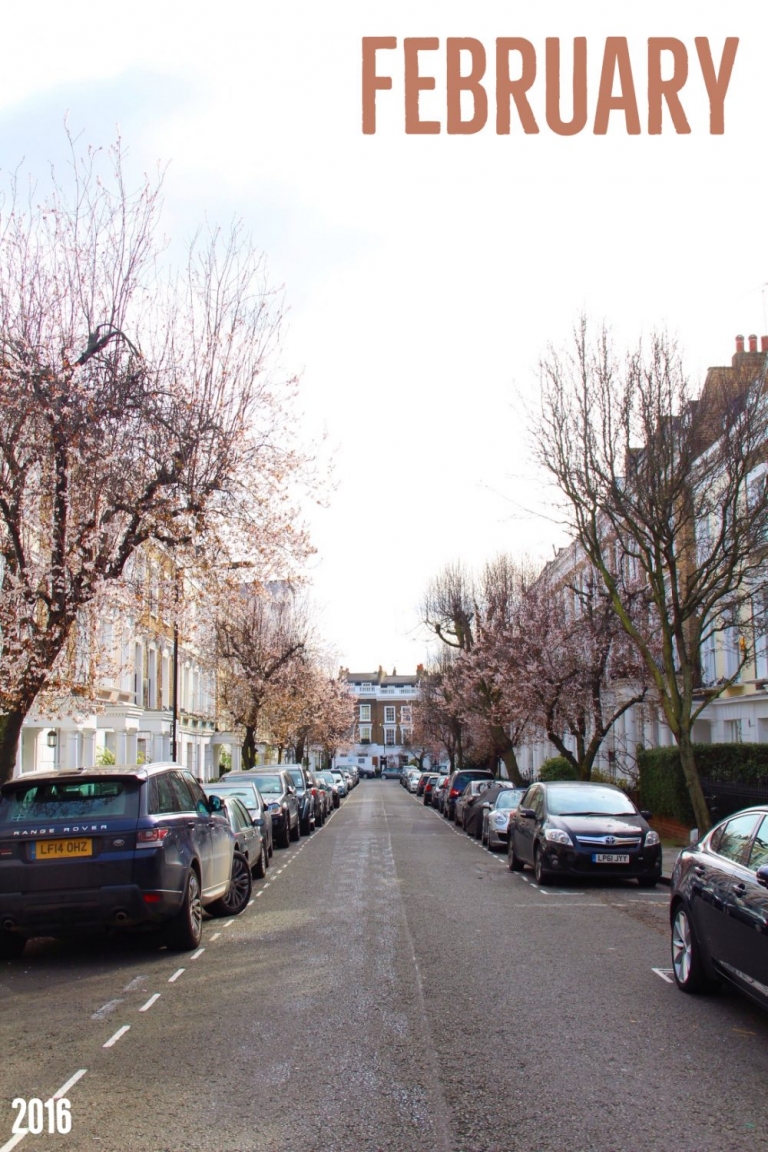 I can confidently say that the last two weeks of February were a roller coaster of moving, sending boxes back to New Zealand and saying goodbye to the last home I have had here before I depart UK shores for good in April. I hope your February was a little calmer? How is your 2016 shaping up?
Golden moon rising/Budding blooms/Dark art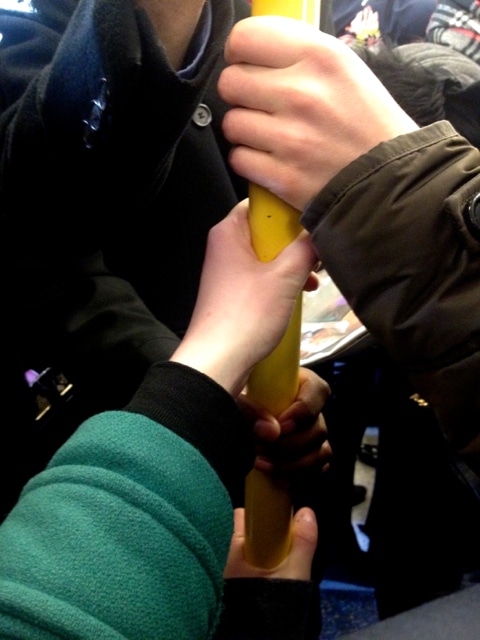 Tight squeeze/Hatchards roaming/Early morning flight
This month I watched Chef, ironic considering I spend so much time cooking, but this is such a feel good movie. I suggest that you have a solid meal on hand before starting this because it'll make you hangry otherwise. If you think this is just acting, note that Jon Favreau who wrote, directed and stars in this even went to culinary school in preparation for this movie.
Because of all the moving I didn't do too many interesting things this month, it was all full of arranging viewings and setting my moving plans in place, so there aren't too many photos from this month, though I returned to the Suffolk Punch for another meal and will likely be eating there at least once more before I leave London, supporting small business with good quality food is something I'm all for. A return to Brick Lane saw a booking at Aladin moved us to Jasmine and the chef's special was a great choice.
Recipe of the month is the Danish dish translated to Burning Love – mashed potato and bacon is an incredibly easy foreign dish that you'll want to make all Winter long.
Seeing the blueberry picking photos from My Darling Lemon Thyme with my Blog Love post this month was a little nostalgic considering they went to one of the same farms I always used to with my mother. Her Blueberry, Lemon and Coconut Cake from the haul looks incredible too. She also did a great little interview on Viva about Why You Shouldn't Obsess over Food.
Recipe inspiration comes from He Needs Food with this stunning Dalmatian Fig Tart which I would likely be able to eat on my own without any help.
A short read on the Most Isolated Village on Earth has some incredible pictures to accompany.
The South Pacific is much less visited then the Caribbean or Mediterranean and Papua New Guinea is one of those island nations that is still so rugged…like it's not been long discovered.
Being the last year of my twenties I am paying extra close attention to those 'before 30' articles I'm stumbling on, but this Diane von Furstenburg article on 9 Beauty Rules Every Woman Should Know Before She Turns 30 is worth reading…she even tells you to go on a solo trip and she's right!