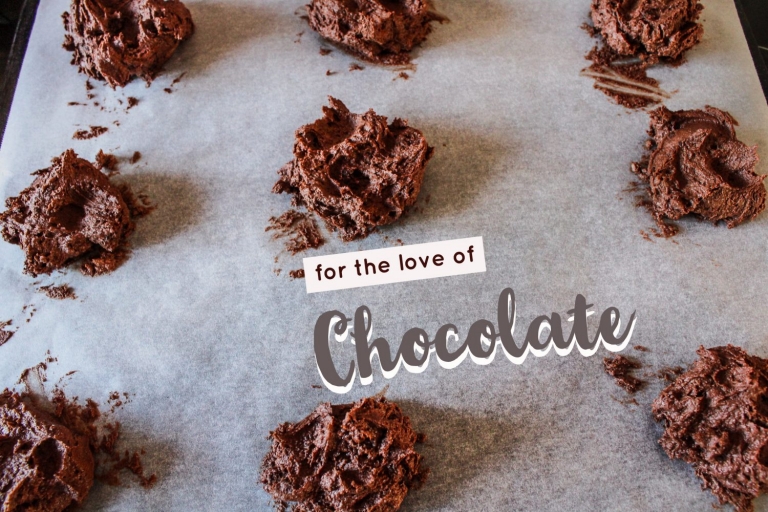 Chocolate. Let's just say that word and think carefully about all the ways we can consume that beautifully versatile ingredient because there is likely to be a lot of it consumed around the world this weekend…but there are other ways to eat it then simply in egg form (which less face isn't always the nicest type anyhow).
The world over chocolate has been loved since it was discovered in South America and taken across to Europe, it was even used as currency. It seems only natural that there are delicious recipes from around the world.
Brigadeiro's only use five ingredients and make a bunch of truffles that you'll find yourself continuing to come back to.
The Swedes came up with a fudgy chocolate cake called Kladdkaka and you probably already have all the ingredients sitting in your pantry for this one. It's crunchy on the outside and super fudgy on the inside.
Love cornflakes? Want to know what cornflakes and chocolate taste like? New Zealand has you covered with Afghan biscuits with a butter base, topped with chocolate icing and half a walnut, these cookies are satisfying.
There are a few other ways to put chocolate into snacks and treats and here are some less traditional ways to consume this lovely ingredient.
A frozen chocolate dessert with cherries and white chocolate semifreddo takes the sweeter less chocolatey cousin of white chocolate and swirls in chopped fresh cherries for a dessert you'll be excited to scoop into.
Peanut butter cheesecake slice…let that sink in for a moment. Now think about devoring this between two layers of chocolate, with an Oreo base and a smooth layer of dark chocolate on top…these are better than peanut butter cups!
Chocolate is even good for those who are trying to be healthy, eat less gluten and have a one bite snack with these spicy coconut chocolate bites.
Two of my favorite ways to consume chocolate are recipes that don't contain special ingredients, though one is a little more time consuming than the other.
Chocolate pudding is silky smooth and a great treat or snack, it's easy to make dairy free and is gluten free so there really isn't a reason not to give this recipe a go.
This recipe has a very special place in my heart because it has been my go-to for some years, most of the time that goes into this is in the fridge, which means you can set it aside and when it's time to serve, pull it out and impress people. Chocolate mousse is a special recipe for any day where you want to treat yourself or others.