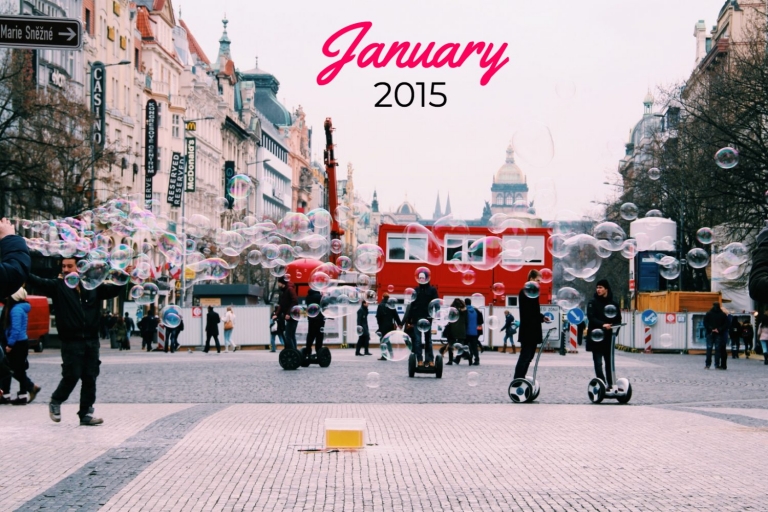 January has swept passed in a blur of adventures thanks to escaping London and seeing more of Europe and a piece of the tie between Europe and Asia in Turkey. Yes, January has been a grand, fast, swirling month of joy. If only I had more tickets to escape as there is nothing quite as bittersweet as returning to reality without more excitement and expectation for the future in your back pocket.
There was a lot of music in the streets, bubbles and so many smiles with strangers. There is something so magical about wandering the streets anonymously, no matter whether you live in a place or not. Seeing people explore and discover somewhere brings a great sense of wonder. I hope your January and new year has got off to a good start.
Here are but a few of the pictures from my January: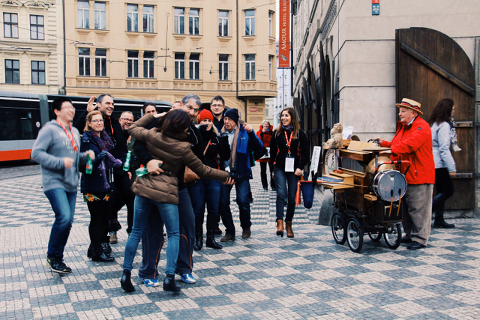 Bubbles and segways, Prague/Dancing in the streets, Prague
New Years crowds, London/Florescent fountain, Istanbul/Tree of books, London/Packed in, Goslar, Germany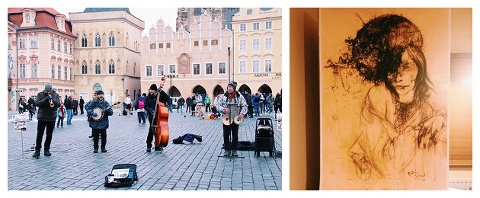 Music in the square, Prague/Gift from Elif Nursad/Is it really winter?, Germany/Door scene, Goslar, Germany
Doner kebab, Germany/Czech pastries, Prague/Changing of the guard, Prague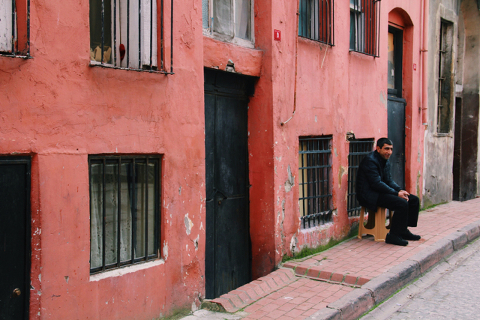 Turkish tea, Istanbul/Never too old for cocoa pops/Nursad twist on kaymak with honey and turmeric/We humans are tiny creatures, Blue Mosque, Istanbul/Side smiler, Istanbul
The recipe I couldn't get enough of this month was the third anniversary Coconut cake with Lemon Curd Icing, moist with the tangy icing, a slice of this is perfect for treating yo'self.
Blog love this month goes to Pastry Affair with this Coconut Almond Quinoa, a perfect filling and healthy start to the day that involves clean green food. My daily smoothies may need to be put on the back burner for a week just to devour this delicious recipe.
Seeing these Shrimp Fritters with Chipotle Tzatzki by A Thought for Food had me thinking you wouldn't have to twist too hard to have these eaten, they look amazing!
I imagine that back in the days when women were expected to simply grow up and marry, there would have been a tradition of handing down a basic cooking book in some families and these days we have to go searching online for many basic cooking hacks. Thankfully Buzzfeed gave us a very helpful list I wish was in book form on cooking in 27 diagrams. This is worth your time whether you are new in the kitchen or have been hanging out there for years.
One of the best little lists this month is ways to cook and shop smarter for a budget in 2015. One of the tips now on my to-do list would be to waste less.
Food can nourish and help heal us so this small slideshow of homemade tonics to cure whatever ails you is a great source of inspiration on fighting off those nasty bugs.
Being the first month of the year, there are so many lists, tips and forecasts for the year, but Lonely Planet have a great list for those traveling with a budget with the best free things to do in 2015.
Having Facebook and Instagram filled with grand summer pictures means I miss New Zealand more than ever, its tough when you come from a country as spectacular as that. Pete recently went there and posted his journey with images of his back overlooking a beautiful landscape onto Bucketlistly and note, photoshopping would have been minimal on these images, it really looks that good in person. This should be an advertisement for visit New Zealand.
This watercolor world map is a perfect art print for yourself or a friend.