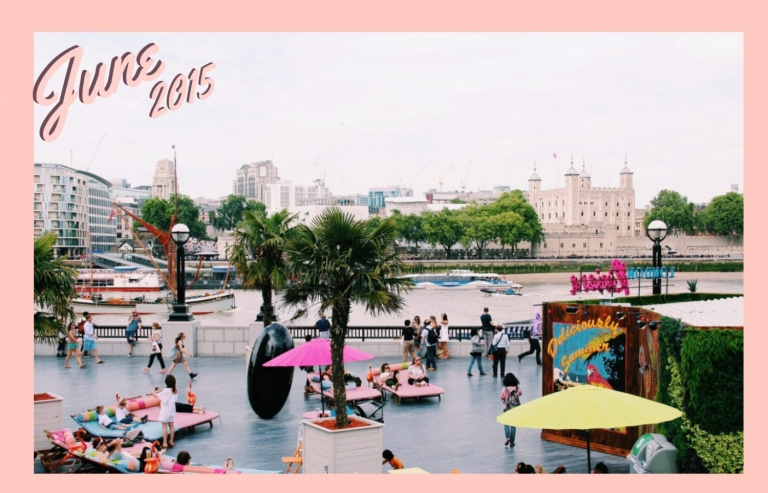 The heat is raging and my annual summer cold is also in full bloom, this makes for a difficult journey to and from work when the mind is fuzzy and the air is heavy. This is no complaint though, it is the hottest it's been since I arrived in London and I'm so utterly grateful for the heat.
June was a mixed bag of busyness, with a color run thrown in for good measure. My last week was spent enjoying the few days left with my dad before he went back to the Southern Hemisphere. Needless to say we did a lot of walking, eating and chatting before those two extraordinary months came to an end in a busy terminal full of people going places.
Though my June was much much quieter than May, it still had some pretty wonderful moments of wonder, so here is my month in pictures.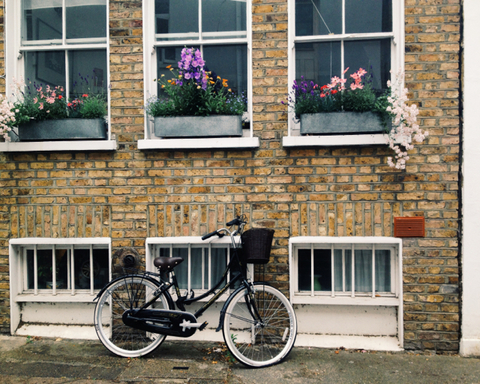 Summer has arrived in London/Potten windowsills and a bike in Notting Hill/Golden sunlight at Borough Market
Classical buskers, Covent Garden/The view from my work, London Bridge/Afternon glow
Love Festival, Southbank/Smiles after the color run/Shades of the rainbow
Wimbledon Fair/Dad trying Shake Shack/Dinner at Elk in the Woods and brunch from Snaps and Rye
When my dad was in town I spent the majority of time making sure he ate his way through some of my favorite London spots. He had to taste a little bite of Shake Shack genius in one of their concretes, his expression obviously impressed.
Our last dinner together was in Angel, a little place called The Elk in the Woods I happened to visit for my last meal with a friend and this place is set in an interesting location and bodes incredible fare.
And for another countless time since I have discovered this little piece of Denmark in Notting Hill, Snaps and Rye, which could have been more perfect for our last meal together for a while.
The recipe I couldn't get enough of this month had to be the White Chocolate Cherry Semifreddo which just seems too luxurious a dessert to have sitting around, but was such a hit with those who tried it.
Blog love this month goes to Pastry Affair and that Strawberry Layer Cake, yes, this cake should be on everyone's to-do list and a big congrats on the five year anniversary of this successful blog.
This month's blog inspiration came from two sources and rightly so. The first is Energy Bars with Cocoa Nibs from Playful Cooking which makes healthier eating look an easy task. The second is from Oh Lady Cakes and her Blueberry Glazed Earl Grey Doughnuts. Doughnuts have been on the plan for some time and I've yet to invest in a donut tin but these are beautiful and congrats to Ashlae on the wedding.
National Geographic made a list of ways to camp better and more often and there's no better time to try out their suggestions.
Buzzfeed introduced an artist who makes tiny wearable food, mini things always get me!
A sweet romantic print to add to your walls is this Food print with a magic shade of color across it.
This sweet and beautiful print for travel for those of us with a roaming spirit is one I'd like to add to my wall.
I hope you had a great month! I'd love to hear about it.