June was a whirlwind of stress, right up until getting on the plane on the thirtieth. It was our last month in New Zealand, with July a time for relaxation, our wedding and moving to the United Kingdom.
Because of how busy life, work, moving was there was only a few opportunities to really stop and pay attention to the minute things. Winter hit with cold nights right on the first of the month, but despite having to wrap up in the mornings, Auckland saw more winter sunshine than I've ever seen in my lifetime there.
Here are some of the events from June in my corner of the world:
Obsessed with:
Reading:
Having children results in much waste and much can come directly from packed lunches and the Guardian had a great wee article about a family who trialed waste free lunches for a week.
Viewing:
BBC have been doing a series on Follow the Food and this video on reclaiming food waste is absolutely worth a watch.
Social Media Love:
A lover of puns, noodles and pasta in equal measure is the Insta for FoodsofJane – you'll get much envy of her diet and probably find yourself going to her website and getting the recipes she so delightfully makes. Jane also got married in late May/early June and went to some spots you might want to add to your list in Italy and London.
Eating at:
The reputation of this cafe precedes it in Auckland. There is a cookbook and they know what they're doing with the traditional kiwi fare made incredibly well. Come for the cabinet food and stay for the quiches or sandwiches that are served with a salad.
This is one of those restaurant's that isn't on the main beat in Auckland, but it is worth seeking it out and it's honestly only a five minute walk from the Sky Tower. Odette's makes food to share and they make it incredibly well. You'll want to find an excuse to visit this beautifully decorated spot in CityWorks Depot once you've been there.
Takapuna Fish and Chip Shop
This place is so real it doesn't even have a website. Perfect for the locals to keep the secret about what has to be the freshest fish and best chips or, or my favorite, potato fritters in Auckland.
Seasonal: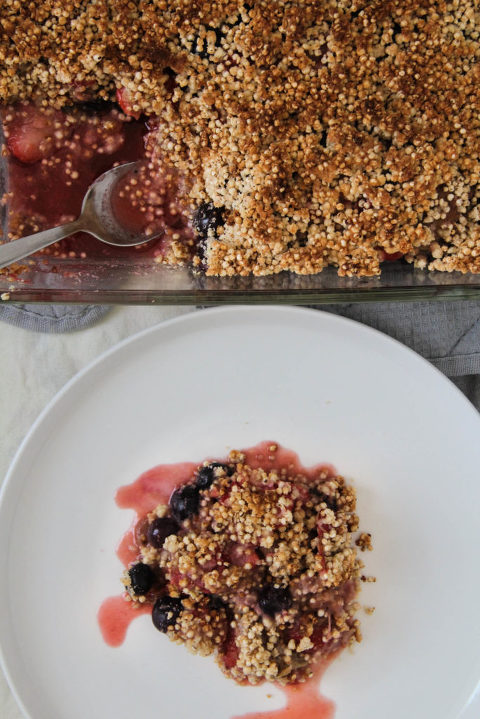 Bright berries and rhubarb come together in this Two Berry and Rhubarb Crumble in what is one of the easiest desserts to make and will feed those who are vegan or gluten free as easily as those who have no intolerance's.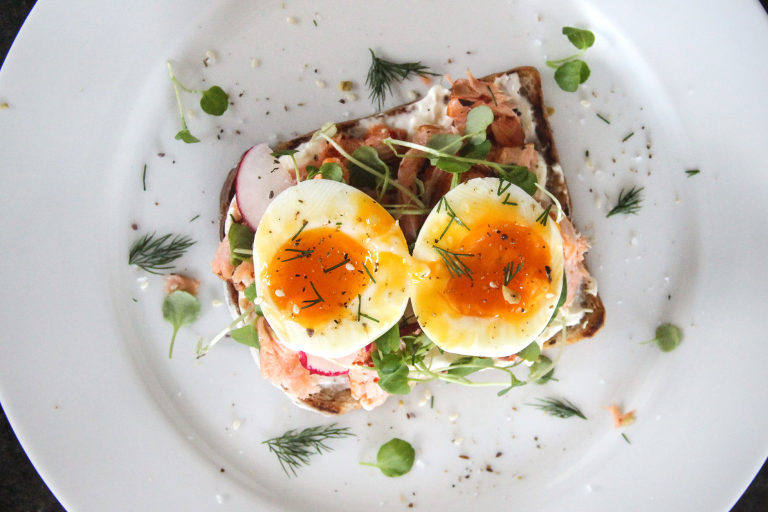 The Nordic inspired Open Salmon and Egg Sandwiches are super simple, hearty, healthy and most importantly satisfying. It's easy to source the ingredients to make these and work perfectly for those longer days where you're likely craving food that is lighter.
Victoria Sponge Cake is the epitome of a British summer dish. Filled with either strawberry jam or fresh strawberries, this light cake that has cream and fruit sandwiched between will impress yourself with how easy it is to make.