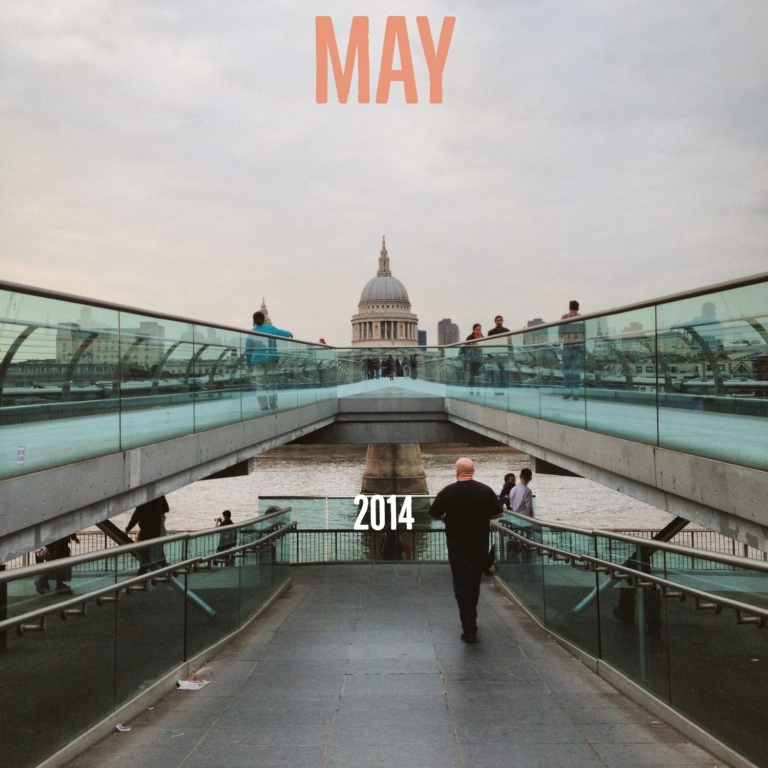 My last evening of May was rather delightful with dinner in Covent Garden and then wandering to St Paul's and then onto coffee outside the Globe Theatre. Yes a Saturday full of relaxation and light next to the Thames.
So after I had collated what I thought were the best images of my month I had to rethink with the above now being one of my favorites from the thirty one days that have now passed by for another May.
It was a busy month, climbing the highest peak in England and two long weekends so there were quite a number of things I saw and of course ate.
So here is my month in photos:
Selfridges beauty campaign/Burger and fries/Rote Grutze for breakfast/Scafell Pike fun shot
Shot the shooter/London views from a double decker/Hyde Park greens
Shell face/Cafe entrance/Pancakes/St Paul's and young love
Heron amongst the green/Scafell Pike's scenery/Keeley and I with St Paul as our background/Blue hues
Now I've had burgers aplenty in London and eaten at Joe's a number of times, but this pulled pork burger and fries was delicious. Joe's Southern Kitchen also happens to be the kind of place you want to become a regular. The interior of Daisy Green is inviting and warm even if the weather outside is cold. They do great food and I had more than my fair share of Chai Latte's here this month. After resisting a previous time I gave in and got the pancakes and regretted previously not ordering them at Talkhouse on Portobello.
The TED talk of the month is an informative talk on the Global Food Waste Scandal by Tristram Stuart. It'll make you do a double take at the food you see while grocery shopping next time.
The most addictive dish on my list this month had to be the Triple Coconut Cream pie, which I wish I had made two of as it was sooooooooo good.
Sometimes combining ingredients can help your body absorb nutrients better so this article from Details is a good place to start, 10 Health-Boosting Superfood Combos.
Blog love this month goes to The Little Loaf whose site is an unending array of inspiration and this Pink Grapefruit and Rosemary Fizz captures the essence of Spring perfectly. Congrats on submitting the book Kate.
The recipe that had my tastebuds watering was this Hummingbird Bundt Cake from Bakers Royale – a comfort homey cake if there ever was one.
Conde Nast Traveler's The Art of Being Alone is perfect for describing the delight of travel and seclusion from a bustling world we are all too often confronted and surrounded by.