Most months are spent in a whirl of routine. Getting up, going to work, meeting up with friends, etc etc. When you're trying to find work routines are a little more loose and my November was a mixed bag of applying for jobs, seeing two of my favorite people on the globe and enjoying the ability to sleep in before it ended apruptly.
Walking alongside the Thames with Sarah and Helena here in London was surreal and getting to show them the most important sights during their whirlwind eighteen hour visit was so worth it on their first adventure outside home shores. Naturally the travel bug has now bitten them and they are planning more adventures in the future.
As for my adventures, there are plans pencilled in for next year and hopefully those will be cemented into concrete so more countries, cultures and cuisines can be experienced. Meanwhile, November has passed by and here it is in photos:
Mid-afternoon sunset/Fifth of November/Icy Lights/London Grays and Browns
Getting back to painting/Man rolls his color/Mannequin with attitude/Lights are on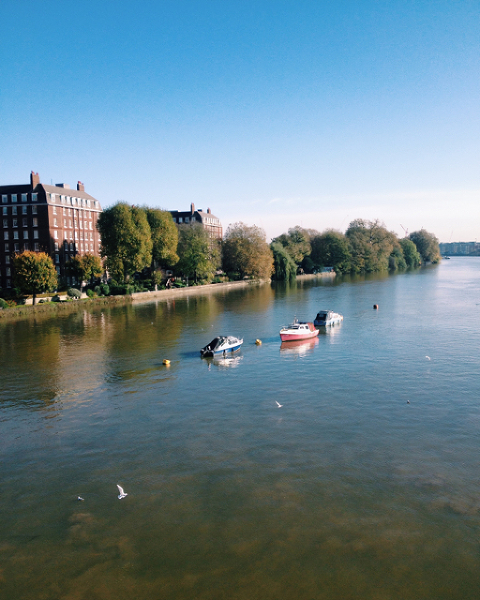 Borough market hot dogs/Last light/Pancakes/Old and New/Calm Thames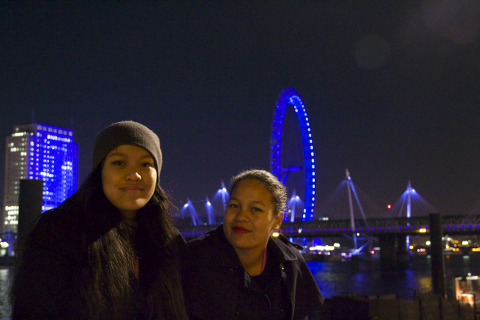 Sunday Roast/Cake with Hanna/Two special people
Thanks to unemployment I didn't eat out much, but managed to squeeze in cake at L'eto Caffe with a slice of their Walnut Coffee cake this little cafe is perfect for a relaxing dessert and their teas come in beautiful glass pots.And a Sunday roast with roomies before they flew off for the rest of the year was a Sunday afternoon in good company was perfect to warm up from the cold.
There was almost no TED talk this month, but a recent talk on One more reason to get a good night's sleep, literally stunned me. Yes sleep is vital for our entire well being, but this talk will teach you about the importance of sleep to your brain,the muscle that never truly rests.
With a sweet tooth like mine it's rare that my favorite recipe of the month be a savory one, but my Zucchini Bean Salad was so good that I have looked forward to lunch ever since.
Pears are like the cool indie cousin of the fall superstars and Bake or Break's Pear Crisp Cheesecake uses it's star in a superb way. I want a slice of this deliciousness.
If you've ever needed a complete overview on the process of making pie from dough to filling to topping than The New York Times published the perfect article for you.
The Everygirl published a great article on solo traveling, this is worth a read.
One of the nicest reads this month came from Darling Magazine on Walking Being the New Run, a subject close to my heart and a reminder that it is worthwhile activity.
The Upside of Jet Lag is a little article that truly makes you want to recite your own travel stories or if you don't have any, it might just push you over the edge to really get out there and explore it more and earlier. Thank you Peter for convincing me to get up earlier on my next adventure.