Somehow September came and went without little fanfare in my world. I started a new job and moved houses to what has to be the most homely place I've ever lived, but otherwise life went on as ever this month.
Cloudy spring morning/Sunrise scenes/Cheesy brunch reunion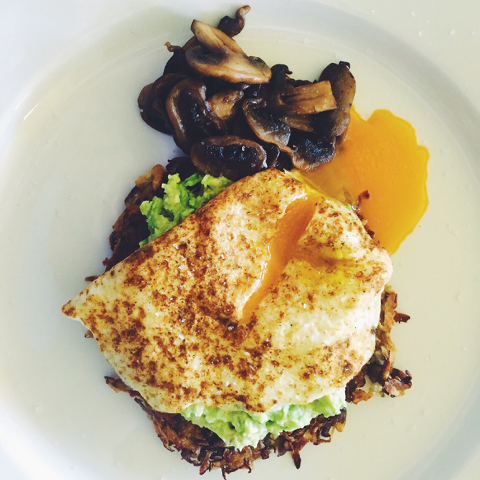 Setting sun from the park/Saturday breakfast/Perfect brioche
An obsession this month was 'The Man in the High Castle', an idea of what the world would have looked like if the Nazi's had won in the world directly following World War II. If you like interesting shows then this may be for you.
A very popular cafe I got to try (before their downtown location closed) was Little and Friday and an incredible brioche.
The new recipe I posted taking a warm sandwich to Mexican levels was this Mollettes, bean sandwich which is doused in cheese, melted and then topped with salsa. It's really good!
Recipe inspiration comes from The Whole Bite and these delectable Harvest Oatmeal Sandwich cookies.
Eater had a long form article on Locol, a great burger joint in Los Angeles with a shift that should happen in neighborhoods around the globe by bringing great food to less prosperous areas.
Outside magazine had a great article for when you want to really get off-the-grid and not even be tempted to be contacted by friends on your cellphone.
The Washington Post had a funny little article on why we 'Should never travel with Tom Hanks.' I don't think anything on the list would put me off, but I am a fan of this charming, talented human.