Hello and happy Sunday. I hope you have had a good week. Today's tête-à-tête is about where we lay our head while away, whether a long weekend not too far away or while overseas. Its about accommodation websites or more specifically airbnb and in no way is this a sponsored post. But have you heard of airbnb?
There have been many a time I have uttered in a passé way that I'm airbnbing my way through a trip. With tilted heads and a confused expression I then have to explain what exactly I mean by this phrase and what airbnb entails.
Airbnb's home page/Copenhagen, Denmark/First Airbnb in Paris

I was lead to airbnb a few years ago after renting an apartment in Panama City with a different website, and I returned home uttering to all that would listen that renting people's homes was the future of travel. I could feel this was the beginning of something better than a hotel reception and a room that you can sometimes be lucky to have a TV and free wifi in.
So let's get down to the basics:
Airbnb is an accommodation site
It can be a room in someone's home
Or you can even rent the entire home
It is the more informal and personalized way to travel
Usually airbnb works out to be cheaper than a hotel
Reviews mean you know who you are staying with
There are house rules to stick to though these vary from place to place
The accommodations are varied and unique and can be among the hustle and bustle or in a quieter neighborhood of your choosing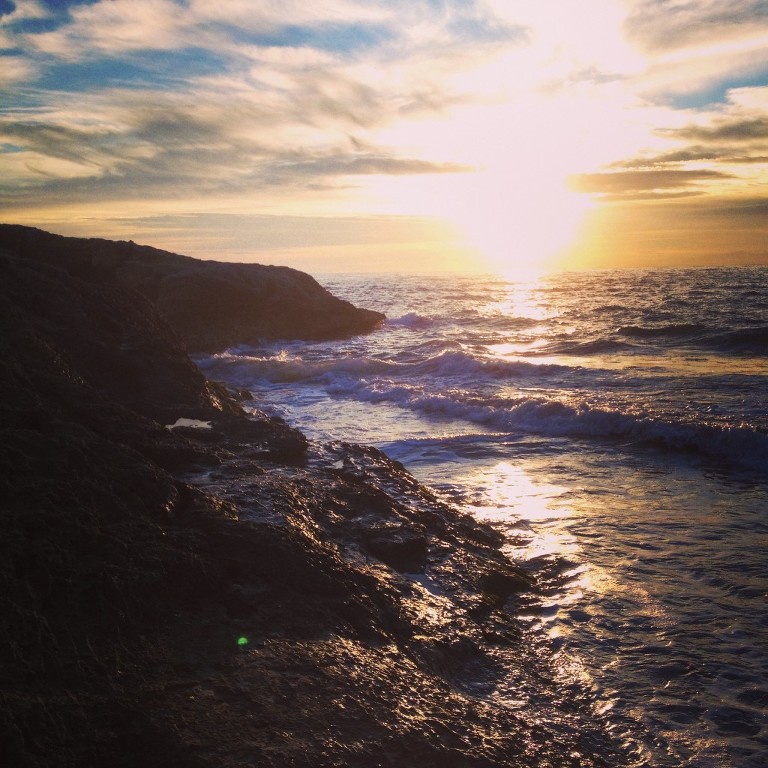 Torredembarra, Spain/Peniche, Portugal
The beauty of airbnb is that everything that is included is laid out before you even request to stay. It's all laid out there on the page of the accommodation. Usually hosts are more than happy to help suggest where to go or what to do in the area and they're passionate about where they live. They know that sometimes planes land at odd hours and each one I have stayed at has been so accommodating and kind. It's a way to instantly connect with a new location and a great way to be introduced to a place.
Another beautiful thing are the locations and uniqueness of the homes that can be found on the site. Unlike those hotel lists of unusual hotels around the world with only a few locations at quite a cost, airbnb has many all over the world with prices in reach for most of us (instead of those lucky few). The best example I can use is the house I rented in Seydisfjordur in Iceland with a view of a waterfall off the base of a small mountain at the back of the property. The nearest motel was not on the same property so could not boast the same benefits.
Seydisfjordur waterfall/Local cafe recommended by the host, Seydisfjordur/Iceland homes
Airbnbing during my stay in Chicago for Lollapalooza meant I could return to what was the most comfortable bed I've ever stayed in after a hard day of jumping up and down in the crowds, allowing for a recovery each night before the next day of concert going began again.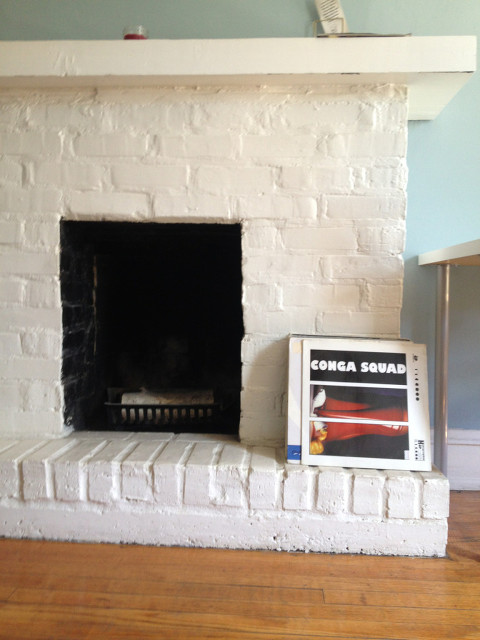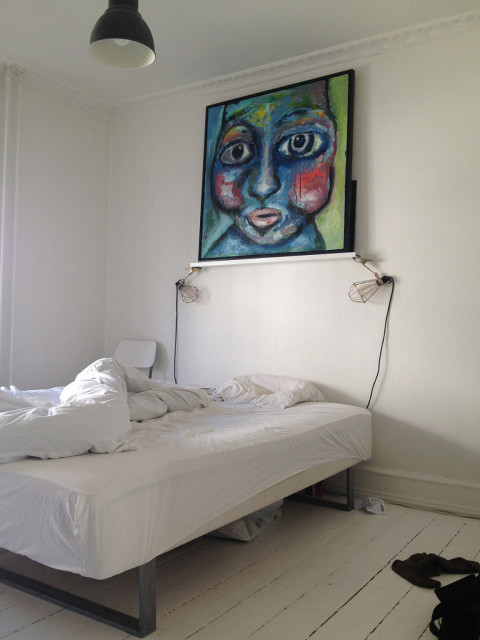 Lollapalooza/Decor, Chicago/Bedroom, Copenhagen/Living Room, Brooklyn
Connecting with locals is one huge part of our travels and this is one of the best ways to connect with people who know a lot more than a website or book can tell us ahead of arriving in a neighborhood. Getting to know my hosts has been a bonus in that I have left some places with new friends.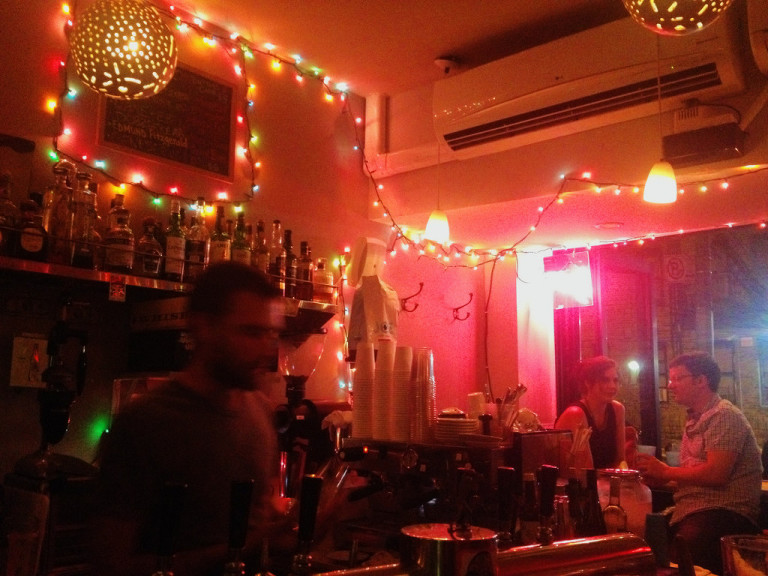 Bedroom views, Minnesota/Drinks with a host, Brooklyn
So have you tried airbnb or a similar site for yourself? How have you found your experiences? If you haven't what are your reservations? What tips would you like before you have the courage to try it for yourself?
I'd love to hear in the comments below.