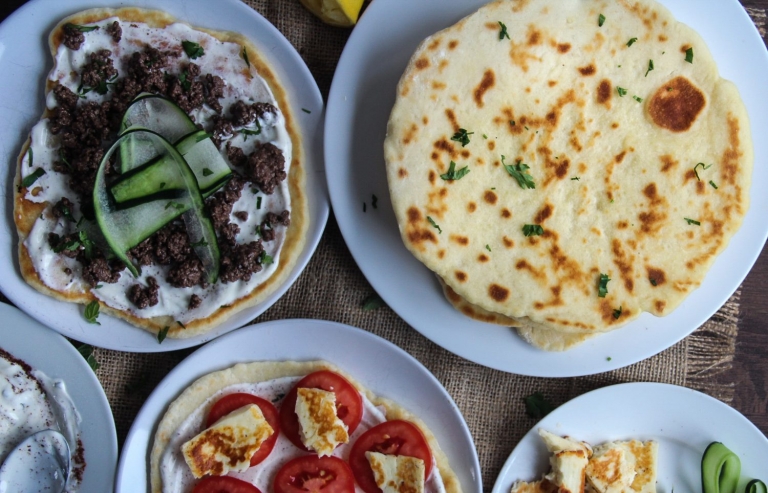 Turkish flatbread is one of those dishes that has appeared and become quite popular in the past few years. This recipe takes a twist on the traditional and isn't baked, but rather pan fried in a frying pan. In Turkey, it's known as 'village bread'.
Despite best efforts to find the origin of this, I came up empty, but regardless this is a recipe you'll find a way to make time and again. These are best eaten within a day or two and can be made ahead and reheated swiftly to serve a crowd.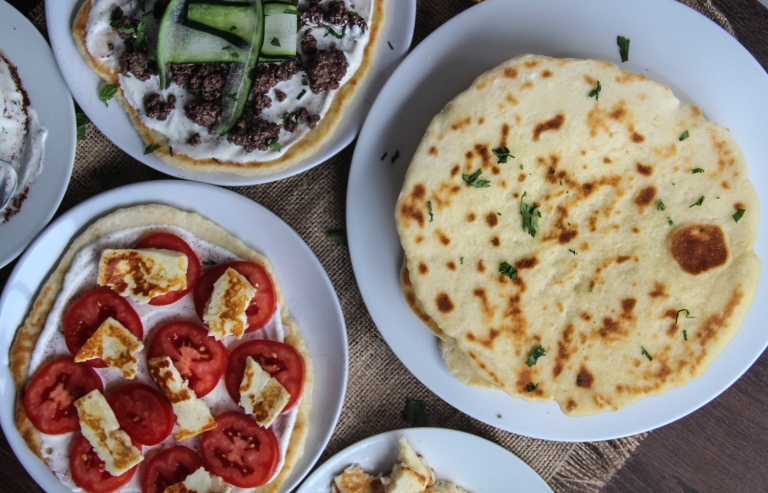 We top ours with a mix of Greek yogurt, sumac, a little lemon juice and finely chopped mint. Following this, you can add minced beef with a little more sumac, sliced fresh tomatoes, squeaky golden haloumi and fresh cucumber.
These are great for a lazy day lunch or a quick weeknight meal if you have made ahead, tag roamingtaste on Instagram for your toppings as these have endless possibilities.

Bazlama – Turkish Flatbread